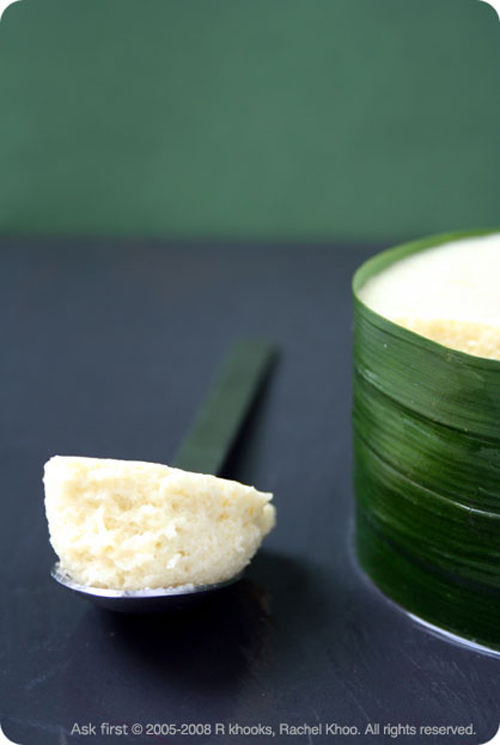 Rachel's chilled pandan soufflé, recipe in the kitchen right now…
It's been a quick shuffle in the kitchen as the two cooks exchange the (blog)house apron and hand over the inaugural wooden spoon. As we say our goodbyes and thank yous to sweet Laura (merci Laura! au revoir! à bientot!), we welcome our wonderful new friend and fabulous food stylist, Rachel Khoo. She and friend Andréa have been busy in their new venture, la cocotte – a wonderful bookstore/mini café in the 11th arrondisment of Paris. Check out some of the books on the la cocotte shelves here.
Rachel aptly calls herself "the London girl munching her way through all things delicious in Paris". She works with such publications as Elle à Table, and Galeries Lafayette Gourmet, and has kindly created a sweet tooth menu for the (blog)house. It includes that delicious chilled pandan soufflé above, plus her almond milk panna cotta , and scrumptious biscuit poppets! What's a biscuit poppet you might ask? Well, go in the kitchen and find out! And click here to read her very funny post about biscuit poppets.
I will tell you more about Rachel in the coming days but for now, please make her feel very welcome.
Take it away dear Rach, have fun in the (blog)house kitchen , and make as much mess as you like (Alfred really loves cleaning up!)!
……………………………..
Rachel's little blurb about her chosen menu…
"I would happily eat 3 desserts and just skip the starter and main. I'm definately a "pâtisserie-a-holic". What I love about sweet things is the reaction they get. Mention to someone you're making some sweet treat and you'll see their eyes light up immediately. Desserts are meant to be shared. Bake a cake, wrap up some pieces and pop around to your neighbours and you'll have no problems borrowing that extra cup of sugar whenever you want. So here are several sweet treats which are perfect for sharing but also just as good for curling up on the sofa and eating all by yourself…"
click here to view the menu.