I won't (boohoo!). But if I were in Paris this weekend I would be going straight here for this very exclusive, and very delicious event that combines our two favourite things in life: design and food…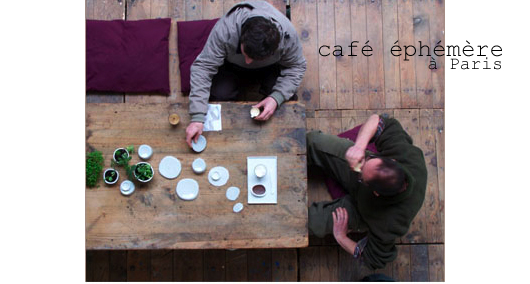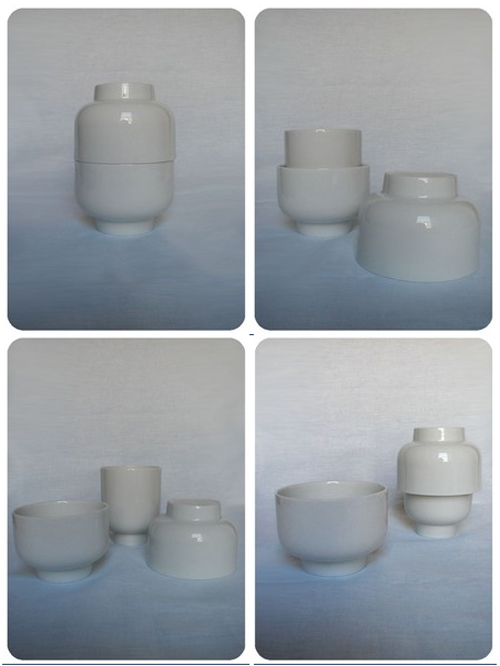 ensemble à thé designed by Anne Xiradakis
Café éphémère is a rather special exhibition. Curated by designer Anne Xiradakis, it is an experimental space that moves around the world, and this time it is to be hosted in the apartment of French artist Guillaume Hillairet. You are invited to sit and dine at the guest table where Anne has created a tantalizing petit menu, all served within beautiful ceramic ware that she has designed specifically for the occassion. All her pieces are available for purchase during the event.
It is open today (Friday April 4), Saturday April 5, and Sunday April 6 from 2pm to 8pm. It costs only 5€ and you can call Anne on 06 63 06 83 11 to find out more and to make a reservation. Check out more about Café éphémère here at Anne's blog (its all in French but you get the gist).
I am already salivating at the thought of how cool this is. Aren't you curious as to what is on this petit menu? Well I have featured the Café éphémère Paris menu in the (blog)house kitchen as menu quatre. Click here to check it out!