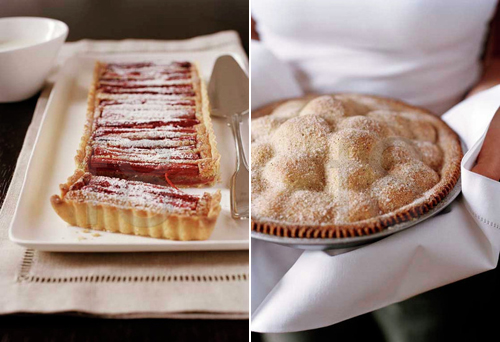 this pie shoot I styled with incredible food editor Emma Knowles and photographed by Petrina Tinslay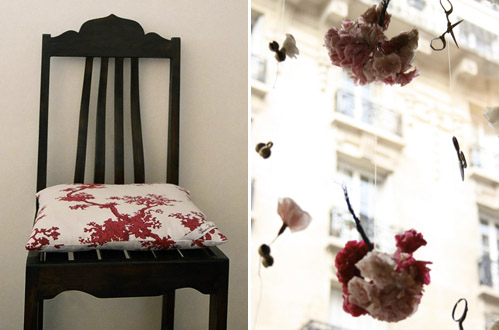 This Moroccan chair from my old store, and my Signature Prints cushion. And this window display I shot in Paris.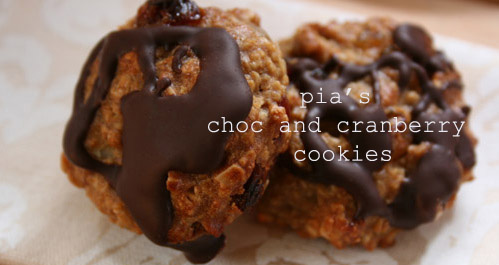 oh yes! I should bake some this weekend.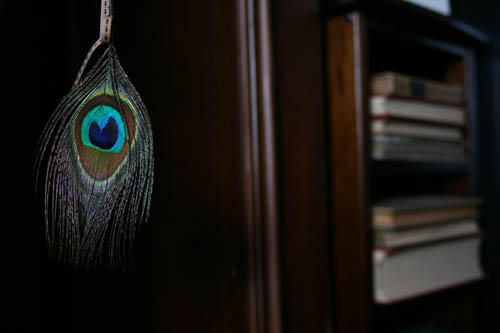 this peacock feather that comes in handy for adding a dash of vibrancy to a little vignette. and my old old books.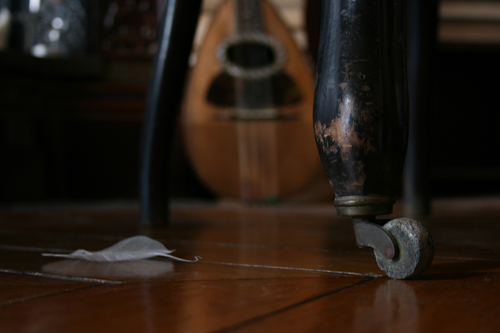 the wheels on Napolean('s) chair, a skeleton leaf and my ancient Mandolin.