i couldn't help but put another little collection together to get you further enthused and inspired about the project, this time with some drawings and images that were made in honour of my heart wanders – these beautiful bloggers created these works as a way of introducing the project to their readers, I absolutely love them…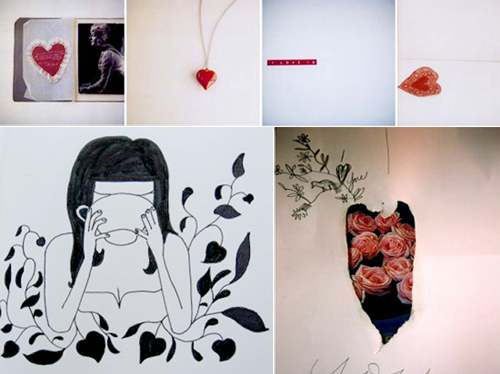 top four images by jen from a girl and her polaroid, on the left is a drawing by esti from píntame el día, and on the right is one by anna from absolutely beautiful things.
And while I'm on the subject of inspiration, have you all checked out Kim's new teal walls?! I love them, well done Kim – as a stylist I love seeing personality shine in a room and Kim's new dressing room is well on it's way to being fabulous…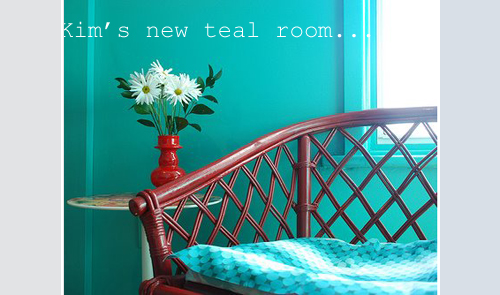 (hmm, and couldnt you just see a little wandering heart in this space somewhere?…hint hint kim!)
And while I'm here I have a few newcomers to my blogroll that I want to introduce you too. First up is this photographer who sent this beautiful image to me yesterday…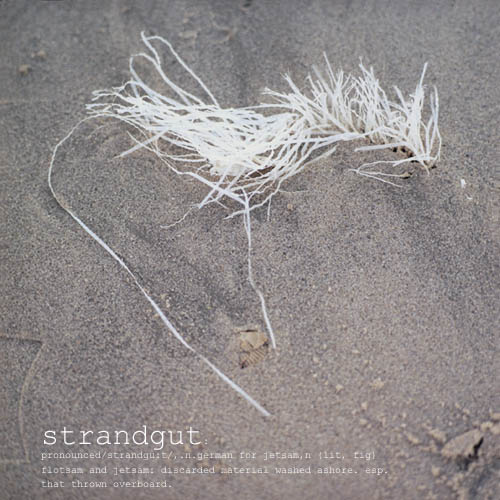 This is a gorgeous blog from Germany called Strandgut and is full of Anne's stunning collection of photography. I will be looking forward to showcasing her portfolio when she has it ready.
And here is a sneak peak at Gwen Buchanan's blog where she posts about her latest artworks (encore with the gasping, her portraits are incredible) as well as the home slash studio her and her partner have built in a little seaside village in New Brunswick Canada, filled with old found doors such as these…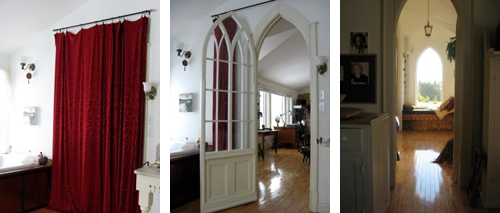 I have added a few more delights in my blogroll so be sure to check them out for further inspiration.
Now everyone pack your bags (unless you are already there in which case get your metro ticket ready!) as I am taking you straight to Paris in the next post, for an exclusive mini tour through one of my favourite new boutiques… oh la la you are going to love this place!