Be warned, if you are eating breakfast or dinner right now it may come back up while you read this…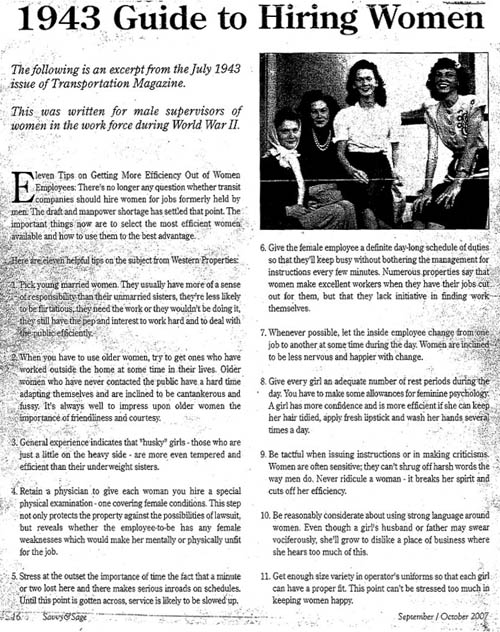 Beverly found this article and I am still in shock. Can you believe that this is during the time of our grandparents, that our parents were born from this era, and that there are still remnants (large remnants I must say) of this thought pattern between men and women today. If you can't read all the points, it is re-written in this article, click here to read. Here is one bullet point that might just have you gasping for breath as it did me:
8. Give every girl an adequate number of rest periods during the day. You have to make some allowances for feminine psychology. A girl has more confidence and is more efficient if she can keep her hair tidied, apply fresh lipstick and wash her hands several times a day.
Funny that Beverly found this article the morning that I am about to call my gorgeous Great Aunt in oz to wish her a happy birthday (she is in her 'mid' eighties), and I may just have to ask her a question or two about her experience of working during the war.
I'll be back today with a few more posts, see you soon px