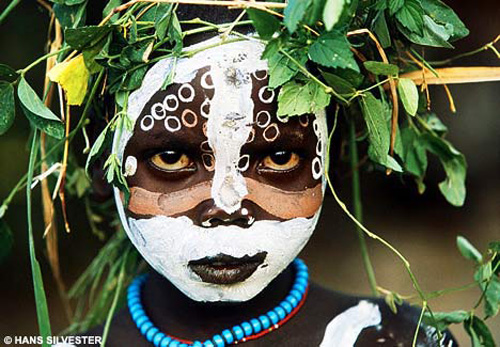 You are all probably well aware now that I am a nature girl. I am drawn to all things natural, and I gain all my styling inspiration from nature. And so while I am on my Sunday sloth fest, instead of getting out there amongst nature, I am going to bring the nature to us today. And all in the name of fabulous design. Let's start with these beauties…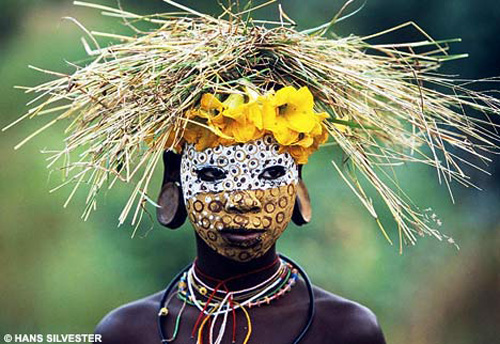 Hans Silvester is the photographer of this incredible book called Natural Fashion: Tribal Decoration from Africa. My fabo friend Beve from the wonderful blog Afropolitans sent me this link knowing full well that it would make me jump up and down with girlish excitement. She also sent me the link to this great article about the book which is described as a tribal fashion show inspired by the wild trees, exotic flowers and lush vegetation of the area bordering Ethiopia, Kenya and Sudan… "these tribal people have created looks that put the most outlandish creations of Western catwalk couturiers to shame." I have already ordered my copy from Amazon, as even though this article is so full of awesome images from the book, I cannot get enough of them. I need this book. now. Plus, who doesn't love having their face-painted? Oh I am sooooooo inspired…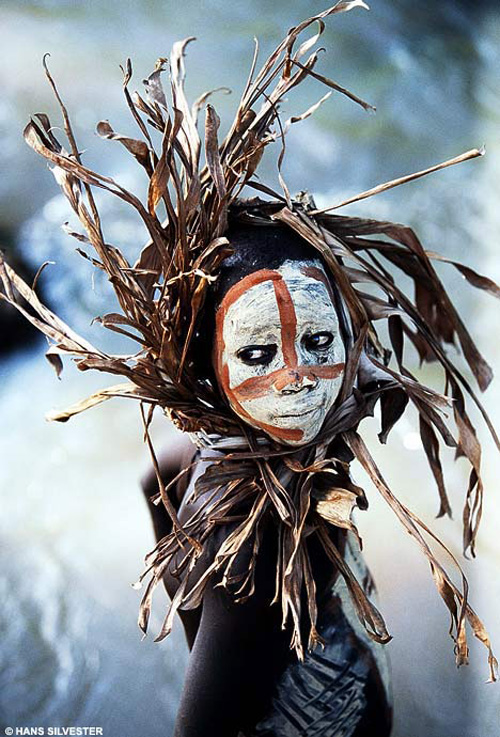 Next up on our nature walk through the blogosphere, I am taking you all with me here: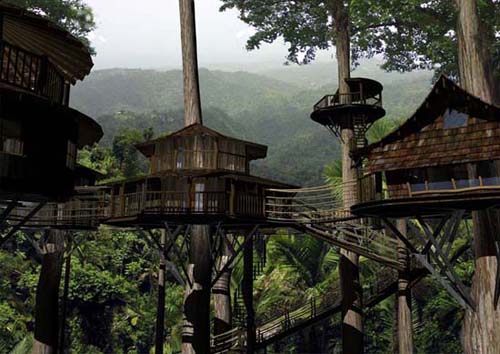 I found this treasure on what I believe to be my personal secret source of life's most interesting and incredible things, a blog authored by a mysterious and extraordinarily talented chick. So who and what am I raving about? Cherry Coloured. And the author I must reveal, is more than just a pretty blogger, she answers by the name of Nyla, and she made this documentary about Jeff Buckley, which I only just realised (GASP!!!); she takes these beautiful photographs; and she finds and shares these treasures with us. Nyla's blog is a must on your daily blogroll, that's if you want to find such a place as this: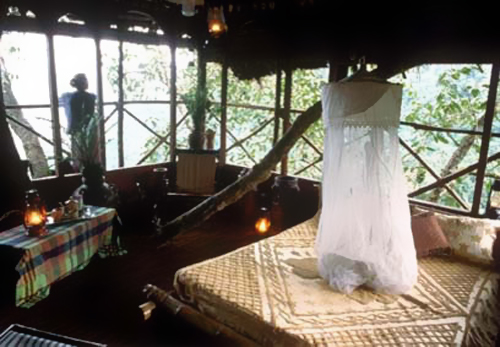 Yep, we are talking the ULTIMATE in fine nature backyards here. I am completely enraptured – a totally sustainable rainforest community nestled into the tree tops of a 6,000 foot rainforest mountain on the South Pacific Coast of Costa Rica. The residence is called Finca Bellavista, and they even have high-speed Internet and WIFI. That means we could all live there and STILL blog away. Can't you imagine us coo-ing each other from across the tree tops? You would all be invited to dinner on my treehouse terrace, where we can have a bloggers meeting right here…


So who is coming with me?
Oh I almost can't keep up with this post, my imagination is running wild now. I am thinking of how we could dress our treehouses, with all the incredible finds we have been sharing on our blogs, including these French creations which I want vite…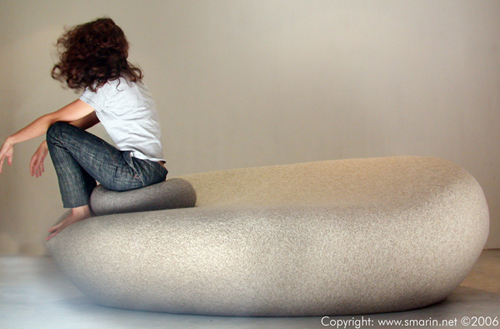 These are called Living Stones, floor cushions in the shape of oversized pebbles that are made from 100% wool and are environmentally friendly with no use of chemical dyes. They also have an outdoor range: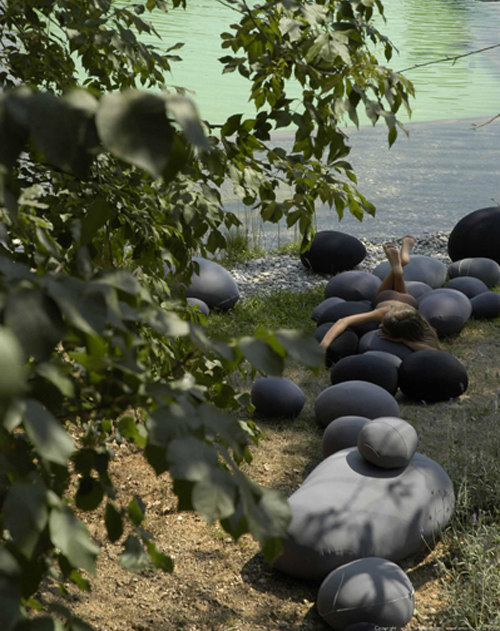 Don't the French just know what we want? But so do Kim and Jo, because they started me on the wander that lead me to these delightful pieces. As it goes, I was perusing their WINK post as I always do on my free weekends and as you know they introduce new bloggers, and this one called Shift caught my eye. So over I went and that is where I found the rocks for my new treehouse accomodation. This new blog has loads more inspiration, so go check it out. While you do that, I am just going to stick a flower in my hair, leaf through the pages of my new book, and sit on my treetop terrace on my new furniture. Hope to see you there…