just a little inspiration to get you going…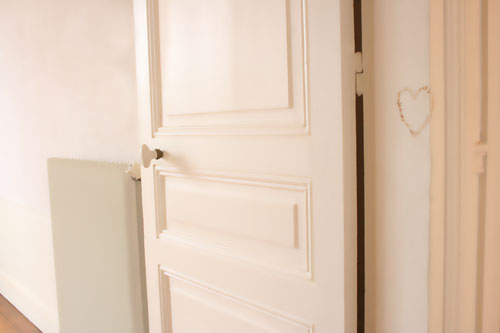 I photographed this in Paris in an old apartment where a heart shape had been scratched out in the door frame.
While some beautiful submissions have been flowing in already, I have gathered some inspiration for the rest of us still in thinking mode about their wandering heart. Below are some fellow bloggers whose photographic portfolios I am loving. You can see from their captures that these are not fancy or lavish rooms, but there is a common theme here: light. So think about placing your wandering heart where there is lovely light. That doesn't mean the space has to be light filled – it can be dancing soft light, or moody dim light. And although there are no wandering hearts in these particular images, you can imagine finding one in each image, ever so subtle and sublime. Click on the names below each image and have a good thorough look at their other images as well, there is alot more inspiration where they came from.
If you would like some guidance don't hesitate to email me your thoughts, ideas or a quick capture of what you have in mind. The email address is: myheartwanders@gmail.com
I have not yet set a deadline so do not panic, all in good time…