Each new week here in the (blog)house I am overwhelmed with the amount of inspiration and talent I find amongst you. Little girl giddiness takes over and my heart starts racing, I get ants in my pants and I just want to shout out to the world with hands full of my new-found treasures. Yes, it is just like being given the key to open a new treasure chest every Monday, the light from all the goodness shining on my face like glittering gold. I intended to post an update of My Heart Wanders but first I just have to share with you this morning's finds…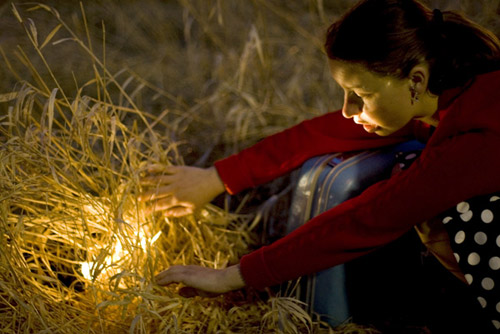 photography by Caroline Moore
I'm proud as punch to announce that I won Caroline's birthday competition! I can't wait to receive her fabo cupcake prints. When you go and read her 'and the winner is' announcement post you will see who I have been selected alongside, I feel rather special and am very honoured. Thanks Caroline, it was heaps of fun to compete and am looking forward to your next one, I implore everyone to get on board! It's a great excuse (not that you need one) to peruse Caroline's extensive photo collection in her etsy shop. I will showcase another one of Caroline's photographs in the upcoming post of inspiration for 'My Heart Wanders' .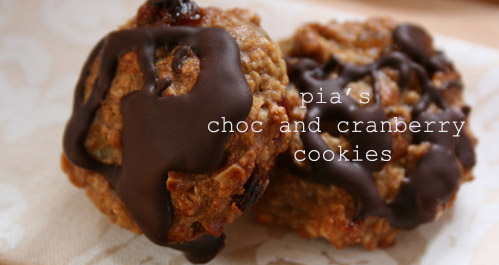 Eat me!
I've been holding back on revealing my chocolate and cranberry cookie recipe for some time but when Laura from A World In A Pan asked if I'd like to submit a recipe for her beautiful website I gave up the notion of keeping this secret any longer. Friends and family have always said I give away too much but bugger it I say, if I wanna I will! So here it is, my treasured cookie recipe. Click here for the recipe and to read about the background of this cookie, inspired by my love of Canadians and the fruits of their fine land. Also check out Laura's blog for an update on her cooking classes in Paris and the fabulous stores in her arrondissment, I am especially loving the look of that fromagerie!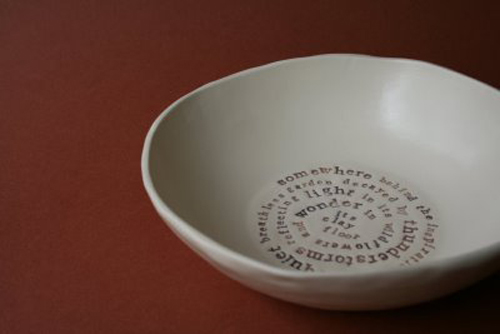 And last but not least, I must start this week by introducing you to the very talented young Queensland potter and poet, Kylie Johnson. She has just published a collection of her poetry in book form called 'Count Me The Stars'. The above image is of one of her bowls just to give you an idea of her work, but for a more thorough look go and wander around her Paper Boat Press website and blog. I have already popped her into my blogroll so that I don't miss out on her updates.
Submissions are trickling in already for My Heart Wanders . Next post will give you a little more inspiration… à tout à l'heure!