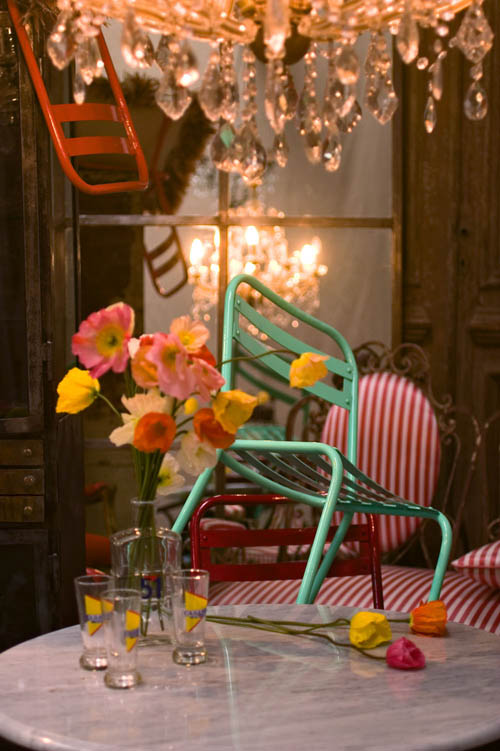 styling by Pia, photography by Brian Gilkes.
While I seem to be on a rather botanical theme lately, for us poppy lovers here is another fun image with the lovelies in there, surrounded by the new Le Forge range. I had alot of fun shooting this as the request was for something fun to show off the new colours and designs. The photograph is part of a series, this one also being amongst the collection.
And since I am on the subject of poppies, I must send you over to poppytalk who has an incredible series of interviews on 'collecting', and showcases some great designers and artists' personal collections. To go straight to the series, click on one of the pictures on poppytalk's left side bar under the title 'collecting'. While you are over there, check out today's post titled 'share your love' where jewelry artist Colleen Baran is asking for submissions of love stories for her upcoming 'like wearing a love letter series' jewelry collection…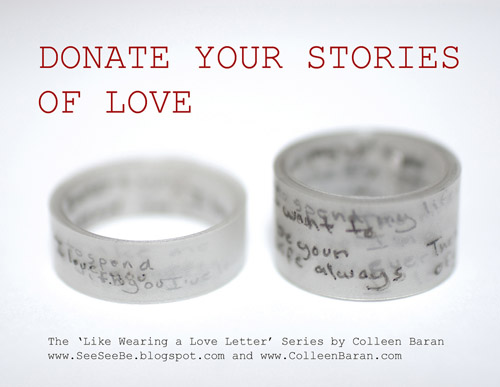 What a beautiful idea, and Colleen's work looks gorgeous! I am thinking I have a few love stories of my own to share. I adore all this collaborating and sharing via the blogosphere.