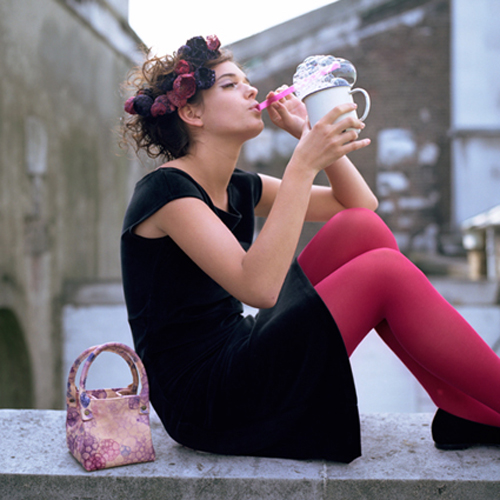 love this shot, it is part of Aiko Machida's portfolio.
I'm so distracted today. My procrastination is at it's worst on a Monday. As you can see from the below post, it doesn't take much for me to stroll off the day's jobs. I have a floor plan on my kitchen table that must be finished and sent off asap but I can't seem to stay focused. And I blame y'all! No, not at all, I do take full responsibility. But this post I will try to make my last distraction for the day. So on with it already…
Those of you who may have been reading my blog from the beginning (and I have just been informed there is at least one person, thank you loyal reader!), you may recall my post about 'spilt milk' – to be short, on one of my recent travels i took soy milk with me so i could have it in my tea along the journey and it spilt all through my handbag. i know, don't question me please, i just do these things.
anyway, while i've been able to wash my handbag, the milk also went all through my leather wallet and is now a stiff crusty board and is rather revolting. well, it was kind of revolting to start with as it was well over 10 years old and was falling to pieces from overuse.
ironically, i am a bit of a perfectionist and the REASON i haven't bought a new wallet is because all these years i simply haven't found one i like! and that fits my rigid requirements. so with all you knowledgable creative souls out there, i thought maybe you might be able to lead me in the right direction, what do you think? my preferences for a wallet are that it be…
handmade
preferably from vintage/reused fabric
STYLISH and sophisticated (i love handmade but not a fan of crafty, girly patterns etc)
has a coin pocket
has a bank notes pocket
and sections for credit cards
that's it, is that asking too much in a wallet? I'd be so happy if it came from one of you or one of your fave etsy stores so if you can recommend someone I'd be very grateful. I will be a good customer and I will spread the word on the designer to my clients and readers. Thanks everyone!