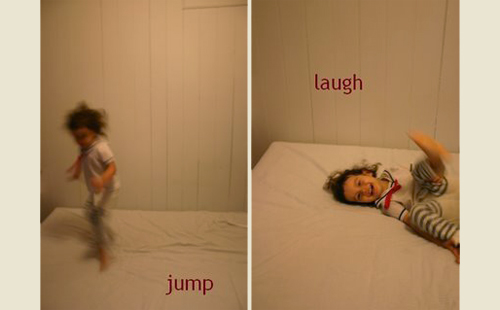 little oliver has got the idea for this week!
"GRUB" is aussie lingo for 'food' and for this week, I have a very unique menu designed by an incredibly humble talent…
When I first spotted her in the blogosphere a few days ago, I was captivated by her 'mistake' cookie that she baked. The photograph (as seen below) alone was fit for a magazine and I thought wow, if that beautiful cookie was a mistake, what are her successes?! And not only had she managed to produce something beautiful with this humble creation, she had just sent me straight back to my childhood growing up in Australia, when amongst iced vovos and spacefood sticks, my favourite snack was what us kids called 'pillows': fruit filled (store-bought) biscuits in the shape of little pillows….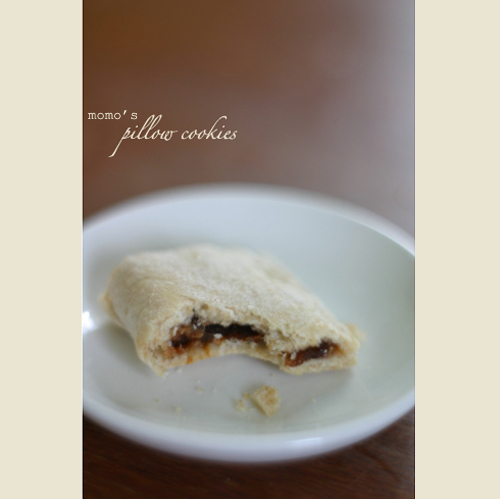 So without further delay, may I present you the delightful momo hosking, vegan home cook extraordinaire. Originally from Japan, Momo now lives in Australia with her husband and beautiful boy Oliver. When you have a wander through her blog Kurashi, you will notice an incredible peacefulness, a calmness that comes from her unique culture and background. I have had a love affair with Japanese style and cooking for some time, and Momo epitomises everything I adore about Japan and has made me fall in love even deeper. I asked her if she might like to come and cook in the (blog)house kitchen for a little while and she indulged me and said yes. She has cooked up a storm with my favourite food for this week's celebrations: cookies. So make your way to the kitchen, say hi and cook up a batch of your own momo cookies, you will not be disappointed – beautiful ingredients, beautiful images. Enjoy…